THE IMPORTANCE OF INNOVATION AND KNOWLEDGE FOR ECONOMIC DEVELOPMENT OF THE COUNTRY AND THE COMPETITIVE BUSINESS OF COMPANIES
Keywords:
digital economy, innovation, research and development, information-communication technologies, competitiveness, digital transformation
Abstract
The contemporary world today faces with dynamic technological advances and the great potentials of modern technology for overall economic prosperity, which is accompanied by the increasing digitalization degree of the economy and society. The result of these processes is a fundamental redefinition of the business environment and the creation of knowledge-based digital economy, supported by numerous technological innovations. The article deals with the study of the knowledge and intellectual capital importance for the country`s economic development, analyzing global trends in knowledge creation and transfer, as well as the role of investment in research and development. It also emphasizes the importance of knowledge and technological progress in driving innovation, with the focus on digital innovations. Digital innovations are the basement for the process of economy and society digitalization, and for the digital transformation of business processes and models. Digital innovation enable modern companies to get competitive market position focusing on customers and their personalized needs and preferences. In the concluding remarks, the article turns to the case of Serbia, and concludes that in order to strengthen the competitiveness of its economy, it is extremely important for the domestic development strategy to integrate and support faster development of the digital economy.
References
1. OECD, "Stimulating Digital Innovation for Growth and Inclusiveness, The Role of Policies for the Successfull Difusion of ICT", 2016 Ministerial Meeting on the Digital Economy, Backround Report, OECD Digital Economy Papers, No 256, OECD Publishing, Paris, 2016.
2. Schumpeter, J., A., Capitalism, Socialism and Democracy, Routledge, London, 2003., pp. 131-142.
3. UNCTAD, Information Economy Report 2007-2008, UN, New York and Geneva, 2008.
4. OECD, OECD Science, Technology and Industry Scoreboard 2015: Innovation for Growth and Society, OECD, Paris, 2015.
5. Research & Development Magazine, 2018 Golabal R&D Funding Forecast, Supplement to Magazine, 2018.
6. Research & Development Magazine, 2017 Golabal R&D Funding Forecast, Supplement to Magazine, 2017.
7. Research & Development Magazine, 2016 Golabal R&D Funding Forecast, Supplement to Magazine, winter, 2016.
8. Vidas-Bubanja, M., Popovčić-Avrić, S., "Informaciono-komunikacione tehnologije i kreiranje znanja kao osnove održivog ekonomskog rasta (Information-communication technologies and creation of knowledge as the basement for sustainable economic development)", Third International Scientific Conference - Knowledge based sustainable economic development – ERAZ 2017, in organization of the UdEkoM Beograd, Jun 8th 2017, Beograd, Proceedings, 2017.
9. Madžar, Lidija, "Inovacije i tehnološki progres u svetlu održive konkurentnosti", Third International Scientific Conference – Contemporary Management Challenges and the Organizational Sciences, BAS Institute of management – Bitola, Business Academy Smilevski – Skopje i Belgrade Business School – Higher Education Institution for Applied Studies, 24-25. Oktobra 1014, Bitola, Macedonia, 2015, pp. 536-548.
10. OECD/Eurostat, Oslo Manual 2018: Guidelines for Collecting, Reporting and Using Data on Innovation, 4th edition, OECD/Eurostat, Paris, 2018, p. 20.
11. European Commission, "Commission Regulation (EC) No 1450/2004 implementing Decision No 1608/2003/EC of the European Parliament and of the Council concerning the production and development of Community statistics on innovation", 13 August 2004, Official Journal of the European Union, Luxembourg, 2004, p. 34.
12. Chesbrough, Henry, Open Innovation, Harvard Business Scholl Press, Boston, Massachusetts, 2003, p. 43.
13. Vidas-Bubanja, M., "Informaciono–komunikacione tehnologije kao inovativni faktor konkurentnog poslovanja preduzeća", Ekonomski vidici, 2011, br. 4, pp. 659-674.
14. Yoo,Y., K. Lyytinen, V., Thummadi and A. Weiss, "Unbounded Innovation with Digitalization: A Case of Digital Camera", presented at the Academy of Management Annual Meeting 2010, January 2010., available at www.orgdna.net/wp-content/uploads/2011/10/AOM2010-Digital-Camera1.pdf
15. OECD and Eurostat, The Measurement of Scinetific and Technological Activities, Proposed Guidelines for Colleting Data and Interpreting Technological Innovation Data, Oslo Manuel, OECD Publishing, Paris, 2005.
16. Vidas-Bubanja, M., "Srbija u procesu digitalizacije ekonomije i društva", u naučnoj monografiji Svet i Srbija-vreme promena, urednci dr Snežana Grk i dr Dejan Molnar, Centar za izdavačku delatnost Ekonomskog fakulteta u Beogradu, Beograd, 2017, pp.131-160.
17. Machlup, F., The Production and Distribution of Knowledge in the United State, Princeton University Press, Princeton, New Jersey, 1962.
18. Drucker, P. F., The Age of Discontinuity: Guidelines to Our Changing Society, Harper and Row, New York, 1969.
19. IMD World Competitiveness Centre, IMD World Digital Competitiveness Ranking 2017, Swizerland, 2017.
20. Mutavdžić, R., "Digitalno gospodarstvo", OPEN InfoTrend, 2015, no.198, pp. 52-54.
21. Vidas-Bubanja, M., Digitalna ekonomija kao nova razvojna šansa Srbije, Monografija Svet i Srbija izazovi razvoja i integracija, urednik, Grk, S. Institut društvenih nauka, Beograd, 2015, pp. 89-116.
22. Pearson, M., Theofilou, B., "Tuning your GPS: redefining the rules of competitiveness in the digital age", Accenture Strategy Research, 2016.
23. Vidas-Bubanja, M., Bubanja, I., "Konkurentno poslovanje digitalnog preduzeća", 14-th International Convention on Quality - USAQ 2017, u organizaciji JUSK, European organisation for quality, Faculty of mechanical engineering, Belgrade, 5-7 June 2017, Proceedings, pp. 119-124.
24. Vidas-Bubanja, M., Bubanja, I., "Digitalna konkurentnost savremenog preduzeća", The 15th International Convention on Quality UASQ 2018, 5-7th June 2018, Belgrade, Proceedings, pp.7-12.
25. Madžar, Lidija, "Uloga preduzetništva i znanja u privrednom razvoju", Preduzetništvo vs. rentijerstvo, Tradicionalni naučni skup Centra za ekonomska istraživanja Instituta društvenih nauka u Beogradu, Institut društvenih nauka, Beograd, 2018, pp. 164-171.
26. Dolata, U., "Technological innovations and sectoral change: Transformative capacity, adaptability, patterns of change: An analytical framework", Research policy, 2009, 38(6), pp. 1066-1076.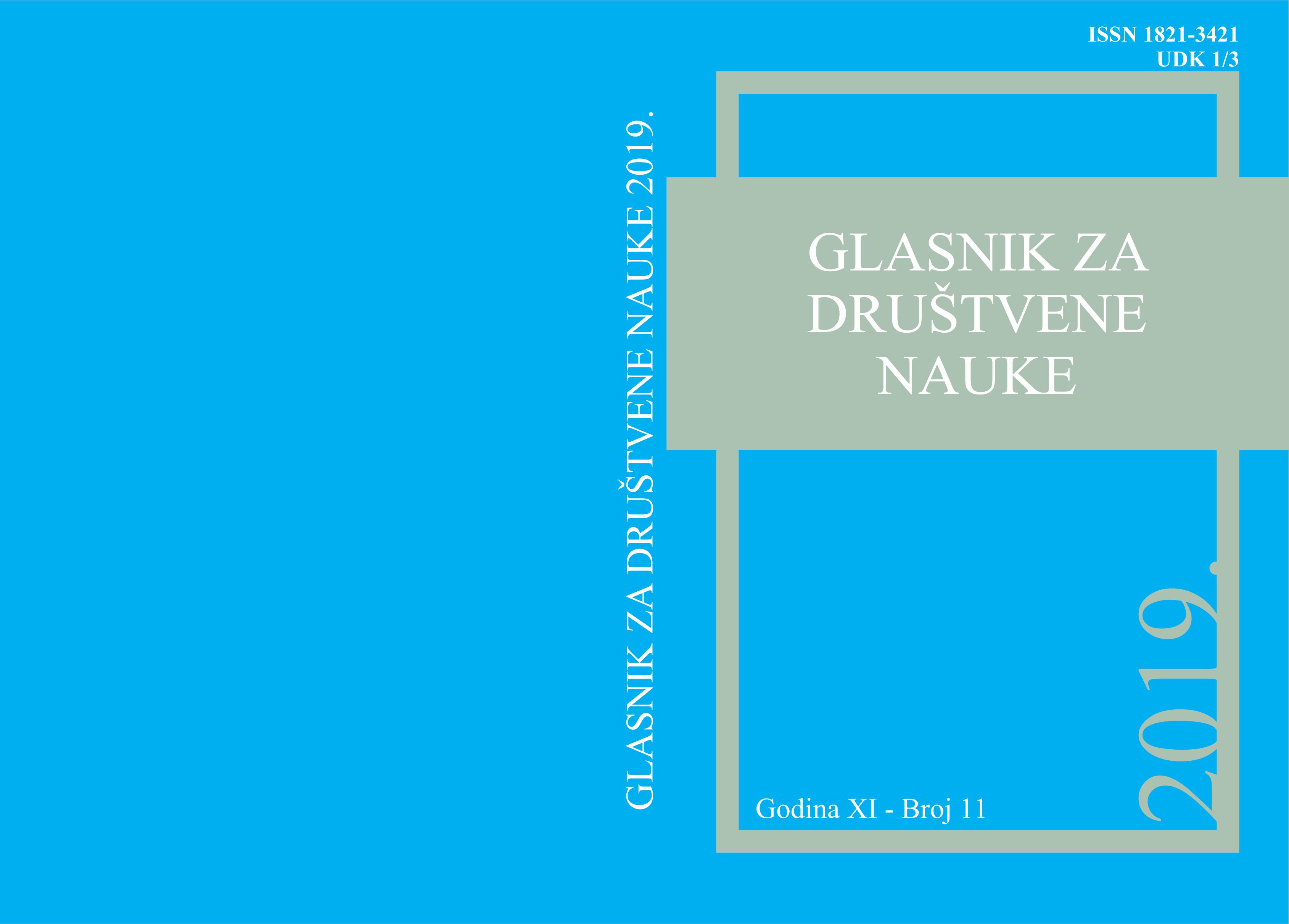 Downloads