THE IMPACT OF THE UKRAINIAN CRISIS ON INTERNATIONAL TRADE FLOWS AND FOOD SECURITY
Keywords:
Ukrainian crisis, international trade, global economy, food security, global migration, recession, global supply chains, global price growth.
Abstract
The Ukrainian war has greatly changed the concept and landscape of the
global economy, leading to a range of undesirable consequences. This war
crisis has disrupted global financial markets, production, exports and
supply chains, led to a sharp rise in world energy and food prices, as well
as to inflationary pressures, caused a dramatic humanitarian catastrophe,
threatened global food security and increased transport costs, menacing the
global GDP growth itself. This article examines the impact of the Ukrainian
crisis on the functioning of global trade, as well as on the world food
market and food security. It is concluded that the contemporary world is
now days more connected than it has ever been through international trade,
global production, production and supply chains and financial, commodity,
agricultural and other markets. The crisis in one part of the world is
spilling easily and efficiently over to its other parts, causing crucial
negative effects on the global and national economies, energy and food
security, world prices, living standards and the environment.
References
Center for Preventive Action, "Conflict in Ukraine", Global
Conflict Tracker, May 12, 2022. Preuzeto sa
https://www.cfr.org/global-conflict-tracker/conflict/conflict-ukraine
[pristup: 6. juna 2022. godine]
Chepeliev, M., Maliszewska, M., Pereira, M. S. E., "Effect
on trade and income of developing countries", in: The Impact of the
War in Ukraine on Global Trade and Investment, Michele Ruta
(ed.),World Bank Group, Washington DC, 2022.
Coface SA, "Economic consequences of the RussiaUkraine
conflict: Stagflation ahead", Coface economic publications, March 2022. Preuzeto sa https://www.coface.com/News-
Publications/News/Economic-consequences-of-the-Russia-Ukraineconflict-
Stagflation-ahead [pristup: 6. juna 2022. godine]
Husain, A., "The Ukraine War is Deepening Global Food
Insecurity — What Can Be Done?", May 16, 2022, United States
Institute of Peace, Washington DC. Preuzeto sa
https://www.usip.org/publications/2022/05/ukraine-war-deepeningglobal-
food-insecurity-what-can-be-done [pristup: 6. juna 2022.
godine]
Jakšić, M. (ur.), Ekonomski rečnik, Centar za izdavačku
delatnost Ekonomskog fakulteta u Beogradu, Beograd, 2006.
Masterson, V.,"These 3 charts show the impact of war in
Ukraine on global trade", April 26, 2022, World Economic Forum,
Geneva. Preuzeto sa
https://www.weforum.org/agenda/2022/04/ukraine-war-global-traderisk/
[pristup: 7. juna 2022. godine]
Organization for Economic Co-operation and Development,
"Economic and Social Impacts and Policy Implications of the War in
Ukraine", OECD, Paris, 2022.
The World Bank, "Russian Invasion to Shrink Ukraine
Economy by 45 Percent this Year", Press Release, April 10, 2022.
Preuzeto sa https://www.worldbank.org/en/news/pressrelease/
/04/10/russian-invasion-to-shrink-ukraine-economy-by-
-percent-this-year [prostup: 6. juna 2022. godine]
World Bank Group, "The Impact of the War in Ukraine on
Global Trade and Investment", April 25, 2022. Preuzeto sa
https://documents.worldbank.org/en/publication/documentsreports/
documentdetail/099750104252216595/idu0008eed66007300
c0beb208e8903183c39 [pristup: 6. juna 2022. godine]
World Trade Organization, "Russia-Ukraine conflict puts
fragile global trade recovery at risk", Press Release 902, 2022.
Preuzeto sa
https://www.wto.org/english/news_e/pres22_e/pr902_e.htm [pristup:
juna 2022. godine]
World Trade Organization, "The Crisis in Ukraine:
Implications of the war for global trade and development", WTO,
Geneva, 2022.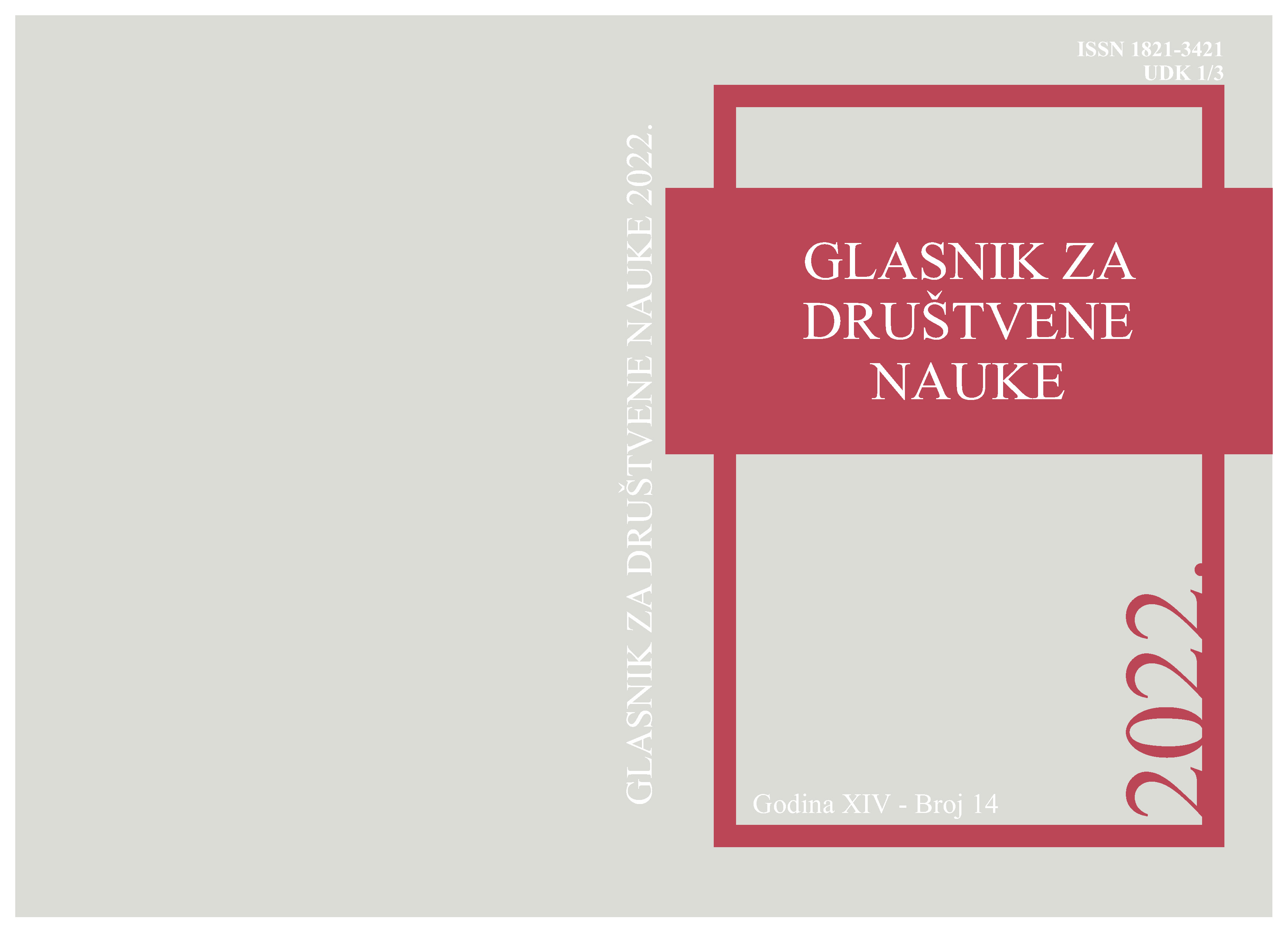 Downloads
License
This work is licensed under a Creative Commons Attribution-NonCommercial-NoDerivatives 4.0 International License.