INFLUENCE OF CULTURAL FACTORS ON CONSUMER BEHAVIOR DURING THE CHRISTMAS AND NEW YEAR HOLIDAYS IN THE SOUTHEAST EUROPE MARKET
Keywords:
holidays, consumer behavior, cultural factors, celebration, symbolism, customs, marketing strategy.
Abstract
There is a need to research consumer behaviour during the Christmas and
New Year holidays, as the holidays are a unique time to observe different
customs, festive habits and product purchase patterns, i.e. consumer buying
behaviour. Cultural factors have a strong influence on all of the categories
listed above. This article emphasizes the significance of understanding and
knowing consumer behavior, the application of this concept to local
markets, and the impact of cultural factors on consumer behavior. The
relevance of the presented research stems from the identification of specific
characteristics of consumer behavior during the winter holidays, as well as
the fact that this phenomenon is influenced by various cultural factors
related to the way of celebrating, customs, decorating the Christmas tree,
figurines, symbolism related to the winter holidays, etc. The data on
consumer behavior was gathered through a questionnaire-based survey of
consumers in the Southeast European market. The study of consumer behavior inspired by the aforementioned winter holidays led us to the conclusion that it could be beneficial to gain a better knowledge and
understanding of consumer behavior in order to develop appropriate
marketing strategies for businesses during this period.
References
Aker, D. A., Kumar V., Day G. S., Marketinško istraživanje,
Ekonomski fakultet, Beograd, 2008.
Ferraro, G. P., Briody E. K., The Cultural Dimension of
Global Business, Routledge, New York, 2017.
Hall, E.T., Beyond culture, Anchor Books Division, New
York,1976.
Kotler, P., Armstrong G., Principles of Marketing, Pearson
Prentice Hall, USA New Jersey, 2004.
Kotler, F., Po Kotleru, Univerzitet Mediteran, Podgorica
(Translation Copyright 2008).
Koković, D., Pukotine kulture, Prometej, Novi Sad, 2005.
Maričić, B., Ponašanje potrošača, Ekonomski fakultet
Univerziteta u Beogradu, Beograd, 2010.
Miljević, M. I., Metodologija naučnog rada, Univerzitet u
Istočnom Sarajevu, Filozofski fakultet, Pale, 2007.
Nikolić, Z. S., Metodologija naučno-istraživačkog rada,
Fakultet za ekonomiju i inženjerski menadžment, Novi Sad, 2010.
Petrović, P., Klincov R., Uvod u marketing, Liber, Beograd,
Solomon, M., R., Bamossy G., Askegaard S., Hogg, M.K.,
Ponašanje potrošača, europska slika, MATE d.o.o., Zagreb, 2015.
Schiffman, L. G., Kanuk, L. L., Ponašanje potrošača, sedmo
izdanje, MATE d.o.o (Copyright), Zagreb, 2004.
Trompenaars, F., Woolliams, P., Business across Cultures,
Capstone Publishing Ltd, West Sussex, 2003.
Vukmirović, J., Vukmirović D., Marketing istraživanja,
Beogradska poslovna škola – Visoka škola strukovnih studija,
Beograd, 2011.
Novogodišnje čestitke – tradicija koja izumire [New Year
Cards – a Dying Tradition]. Retrieved from:
http://www.koreni.rs/novogodisnje-cestitke-tradicija-koja-izumire/
[access January 17, 2020]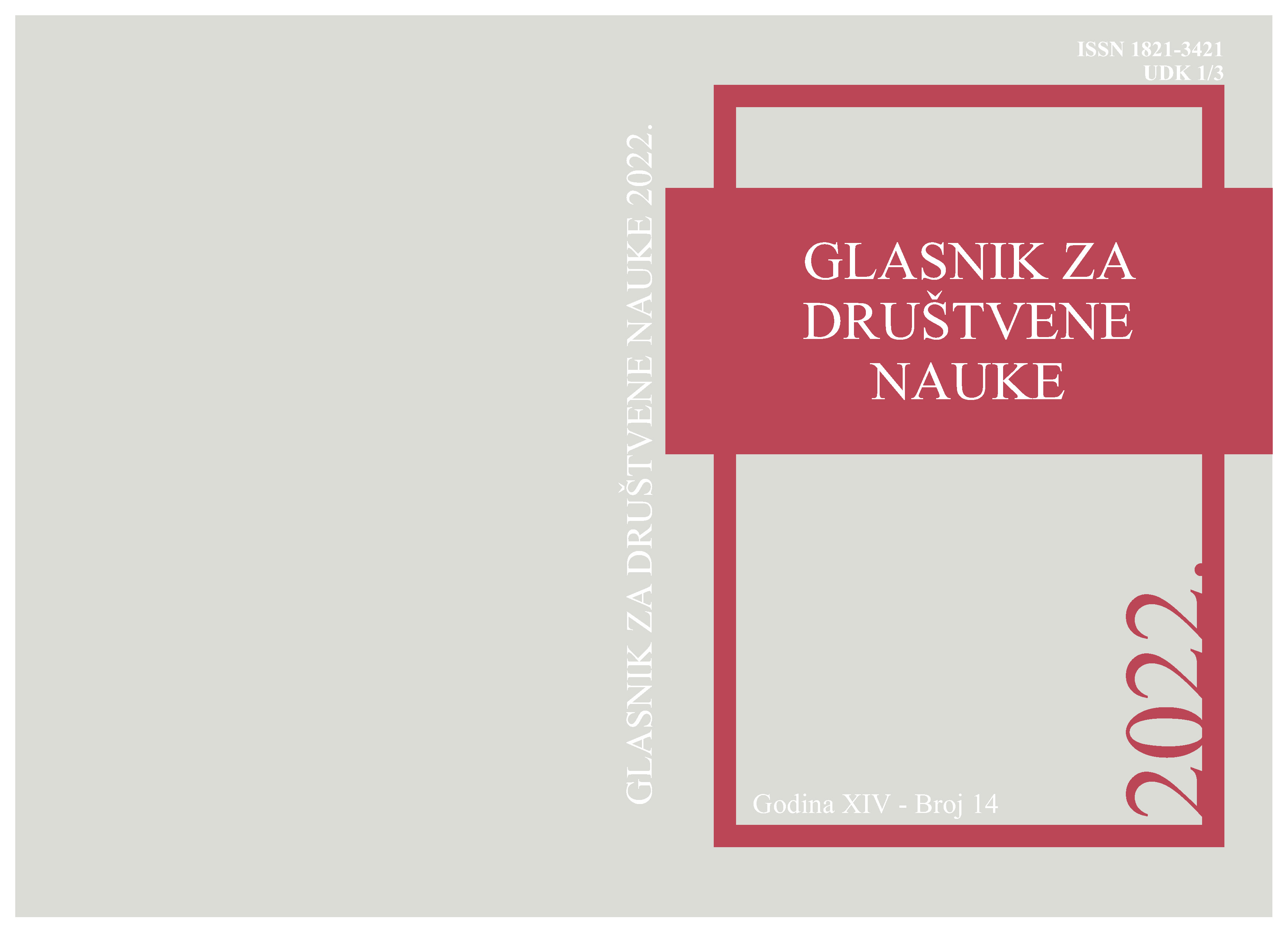 Downloads
License
This work is licensed under a Creative Commons Attribution-NonCommercial-NoDerivatives 4.0 International License.