DEADLY MESSAGES FROM A GODFORSAKEN HINTERLAND
Reflections on History, Politics and Patriotism
Keywords:
institutional order, international relations, national history, nationalist(ic) aspirations, patriotism, neocolonialism, neoliberalism.
Abstract
This text is an expanded review of a newly published book (Dusanic 2018). Its purpose and focus is demonstration of the significance of the rule of law through examination of effects created by its abrupt introduction. While acknowledging that a number of important and relevant details are given in the book, its principal conclusions are decidedly challenged. The period covered by the book contains a monumental institutional change, taking over of Bosnia and Herzegovina (B&H) by Austro-Hungarian Empire (K&K), which was a unique and precious change, conducive to examining the effects of this institutional overhaul on the economy and through well-known interdependencies on other spheres of social life. This extraordinary opportunity went unutilized and the chance to examine the performance of alternative institutions was wasted. The next criticism relates to the treatment of K&K occupation as an event, which badly damaged the Serbian national interests and prevented unification of Serbs with their home country Serbia.
References
Dušanić, J., Neoliberalizam i kriza. Lj. Madžar i M. Jakšić,
(red.), Globalna kriza i ekonomska nauka – neoliberalizam i
alternative. Prilog istoimenom savetovanju Akademije ekonomskih
nauka (AEN) u sastavu Naučnog društva ekonomista Srbije (NDES)
i Ekonomskog fakulteta u Beogradu, Ekonomski fakultet
Univerziteta u Beogradu, Beograd, 2012, str. 79-94.
Dušanić, J., Neoliberalizam – ekonomska neefikasnost uz
socijalnu neodgovornost i moralnu neosetljivost. Prilog savetovanju
AEN Liberalne i komunitarne opcije u institucionalnoj izgradnji i
ekonomskoj politici. Centar za izdavačku delatnost Ekonomskog
fakulteta u Beogradu, Beograd, 2015, str. 57-80.
Dušanić, J., Srbi Bosne i Hercegovine u XIX veku – borba za
slobodu i ujedinjenje. Poreklo, Beograd, 2018.
Fiskalni savet Republike Srbije, Predlog mera fiskalne
konsolidacije 2012-2016. godine. 30. maja 2012. godine, Fiskalni
savet, Beograd, 2012.
Klajn, I., Šipka, M., Veliki rečnik stranih reči i izraza.
Prometej, Novi Sad, 2006.
Klajn, I., Ispeci pa reci – Popularna lingvistika. Prometej,
Novi Sad, 2007.
Madžar, Lj., Antiliberalizam u 22 slike. JP Službeni glasnik,
Beograd, 2012.
Madžar, Lj., Avet neoliberalizma. Lj. Madžar i M. Jakšić,
(red.), op. cit., 2012a, str. 1-30.
Madžar, Lj., Moj obračun s njima: pošast preteranog
državnog intervencionizma. Prilog savetovanju Liberalne i
komunitarne opcije...op. cit. 2015, str. 11-56.
Madžar, Lj., Moj obračun sa njima. Alfa BK univerzitet i
Univerzitet Donja Gorica, Beograd i Podgorica, 2016.
Madžar, Lj., Strane investicije u ekonomskoj politici Srbije.
Prilog savetovanju NDES i EFB Strane direktne investicije i privredni rast u Srbiji, R. Kovačević i M. Gligorić, (red.),
Ekonomski fakultet Univerziteta u Beogradu, Beograd, 2016a.
Madžar, Lj., Liberali i oni drugi – Alternativa koja to nije.
Alfa BK univerzitet, Beograd, 2018.
Perović, L., Na tragu srpske liberalne tradicije. Ko su i šta su
bili srpski liberali sedamdesetih godina XX veka. L. Perović,
Dominantna i neželjena elita. Dan Graf i Javna medijska ustanova
"Radio-televizija Vojvodine", Beograd i Novi Sad, 2015, str. 147-
Popović-Obradović, O., Koreni antimoderne političke
kulture u Srbiji. L. Perović, op. cit. 2015, str. 399-409.
Prokopijević, M., Liberalizam, Lj. Madžar i M. Jakšić, red.,
op. cit. 2012a, str. 127-137.
Šipka, M., Pravopisni rečnik srpskog jezika. Prometej, Novi
Sad, 2010.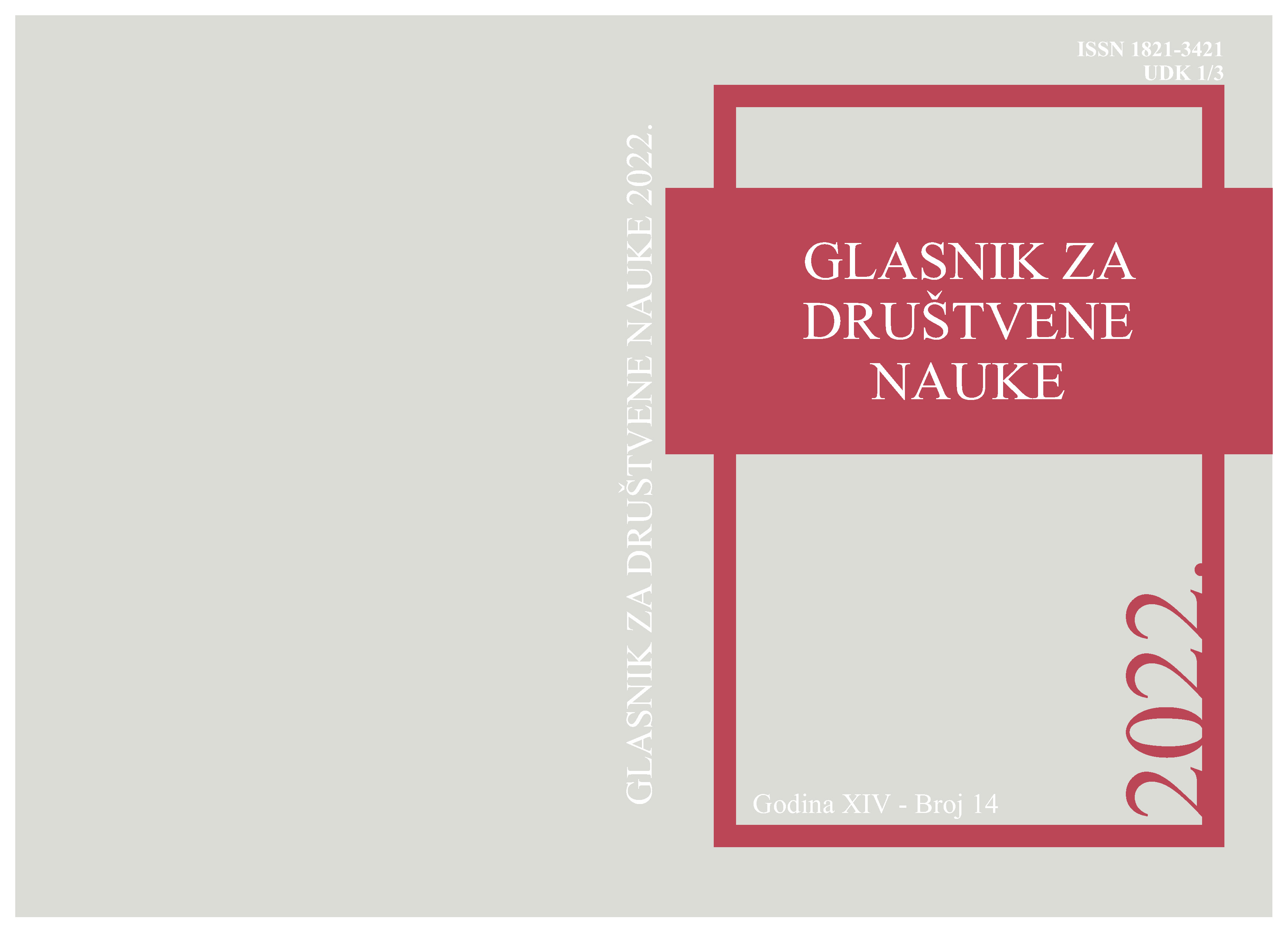 Downloads
License
This work is licensed under a Creative Commons Attribution-NonCommercial-NoDerivatives 4.0 International License.