THE IMPACT OF THE UKRAINIAN CRISIS ON THE VALUES OF CURRENCY PAIRS EUR/USD, CNY/USD, RUB/USD AND BITCOIN
Keywords:
dollar, euro, yuan, ruble, bitcoin, functions of money, comparative analysis
Abstract
The aim of this research paper is to examine the impact of the crisis in
Ukraine on the volatility of the dollar, euro, yuan, rubble and bitcoin. Due
to their frequent use as an international means of exchange, i.e. use in the
international payment system, the mentioned currencies and bitcoin were
taken as an example of the impact of the Ukrainian crisis on national
currencies and cryptocurrencies. The paper presents the basic economic
functions of money in a role of means of exchange, the unite of account and
the store of value with the aim of comparing the ability to perform these
functions in the case of the dollar, euro, yuan, rubble and bitcoin as leading
national currencies and cryptocurrencies. In order to investigate the impact
of the crisis in Ukraine, as an external shock on the mentioned currencies`
and bitcoin`s volatility, we considered the daily changes in the ratio of their
values in the observed period of six months. Through the analysis of time
series and the succeeding comparative analysis of the obtained data, a
certain divergence was determined in the very nature of the behaviour and
reaction of national currencies to the crisis in Ukraine during...
References
Alabi, K. (2017), Digital Blockchain Networks Appear to be
Following Metcalfe's Law, Electronic Commerce Research and
Applications 24.
Bank for International Settlements, Annual Economic Report
, Bazel.
Barentsen, A. Schar, F. (2018), A Short Introduction to the
World of Cryptocurrencies, Federal Reserve Bank of St. Louis
Review.
Böhme, R. Christin, N. Edelman, B. Moore, T. (2015),
"Bitcoin: Economics, Technology and Governance", Journal of
Economic Perspectives: Vol (29), pp. 213-238.
Burniske, C. Tatar, J. (2017), Cryptoassets: The Innovative
Investor's Guide to Bitcoin and Beyond, McGraw-Hill Education,
New York.
Furlonger, D. Uzureau, C. (2019), The Real Business of
Blockchain, Gartner, Inc. Harward Business Review Press, Boston,
MA.
Galbraight, J.K. (1997), Novac: odakle je došao, gde je
otišao, Beograd, Ekonomska edicija, PS Grmeč.
Hayek, F. (1976), Denationalisation of Money, London:
Institute of Economic Affairs.
Hileman, G. Raucha, M. (2017), Global Cryptocurrency
Benchmarking Study, Cambridge Centre for Alternative Finance,
University of Cambridge.
Lagarde, C. (2017), Central Banking and Fintech A Brave
New World?, London. Govor na konferenciji pod pokroviteljstvom
Centralne banke Engleske.
Lukić, V. (2017), Prednosti i ograničenja privatnih digitalnih
valuta, Ekonomska politika i razvoj: tematski zbornik radova,
Beograd: Ekonomski fakultet, Centar za izdavačku delatnost, pp.150
– 168.
Luther, W. White, L (2014), Can Bitcoin Become a Major
Currency, George Mason University, Working paper in Economics,
No. 14-17.
Malović, M. (2014), Demystifyng Bitcoin: Sleight of Hand
or Major Global Currency Alternative, Institut ekonomskih nauka,
Beograd.
https://coinmarketcap.com/charts/
https://web.math.pmf.unizg.hr/~rus/nastava/stat/SLAJD/7-
korelacija.pdf
https://www.investing.com/crypto/bitcoin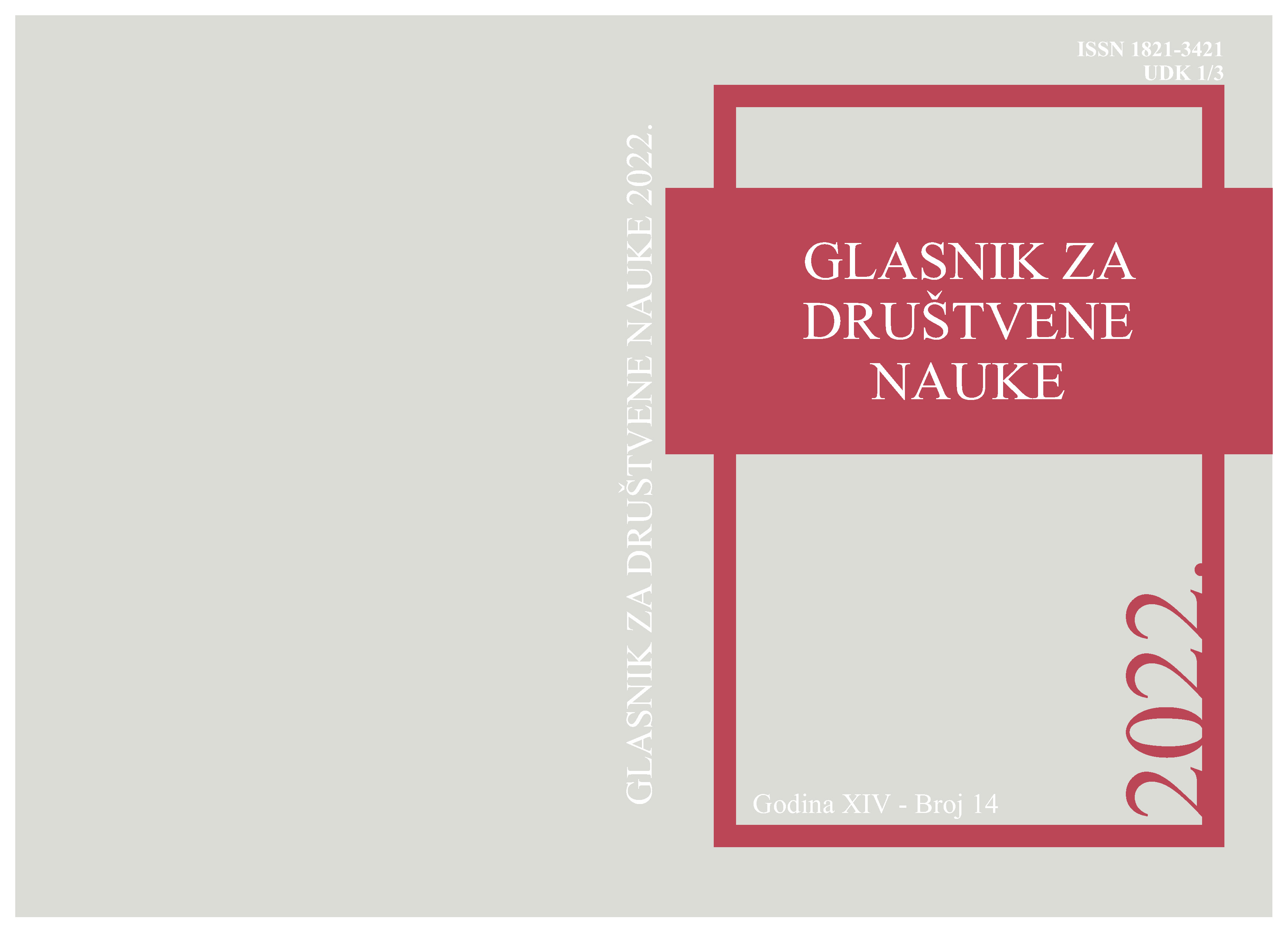 Downloads
License
This work is licensed under a Creative Commons Attribution-NonCommercial-NoDerivatives 4.0 International License.