ANALYSIS OF THE CHARACTERISTICS OF THE STATE AS AN ACTOR OF INTERNATIONAL RELATIONS
Keywords:
international relations, international actors, properties of international actors, sovereignty, state, territory, population, public authority
Abstract
Based on increasing interdependence as a global context of the international relations development, as well plurality of international relations, the main focus of this paper is on a state as a key actor of international politics. This paper, firstly, considers four key crucial features tied to actors of international relations, and, then, offers classification of these actors. The main focus of this paper is an explanation of crucial features which allow to make difference between the state from the other international actors. On the basis of conducted analysis follows conclusion that states, despite increasing wave of globalization, remain the most significant actors of international relations. States rely on each other due to existence and functioning of numerous international organizations.
References
Amstuc M. R. (2008), Međunarodna etika, Službeni glasnik, Beograd.
Ataman M. (2003), The impact of non-state actors on world politics: a challenge to nation-states, Alternatives, 2(1): 42-66.
Biber F. (2020), Uspon autoritarizma na Zapadnom Balkanu, XX vek, Beograd.
Brown S. (1995), New Forces, Old Forces, and the Future of World Politics. Post-Cold War Edition, Harper Collins College Publishers, New York
Čupić Č. (2002), Sociologija: struktura, vrednosti, vladavina, Beograd: Čigoja i Fakultet političkih nauka, Beograd.
Dimitrijević V., Stojanović, R. (1996), Međunarodni odnosi, Službeni list SRJ, Beograd.
Gidens A. (2003), Sociologija, Ekonomski fakultet, Beograd.
Held D. (1996). Models of Democracy, Polity, Cambridge.
Ibler V. (1971), Međunarodni odnosi, Naprijed, Zagreb.
Jeličić B., Dragutinović Lj. (2013), Naddržavne organizacije kao subjekti međunarodnih odnosa,
CIVITAS, 5: 132-159.
Jovanov I. (2015), Povratak ka izvornom značenju pojma suvereniteta, Nauka, bezbednost, policija, 2: 149-161.
Knežević M. (2020), Velike i male nacije i države u međunarodnim odnosima: Osvrt na odnose i svojstva veličine u geopolitici, Politika nacionalne bezbednosti, 11(19): 39-61.
Miller L. H. (1994), New Order: Values and Power in International Politics. Westview Press, Boulder; CO.
Miščević T. (2007), Novi teorijski pravci u izučavanju međunarodnih organizacija, Godišnjak Fakulteta političkih nauka, 341-363.
Nešković S. (2019), Nacionalni subjekti međunarodnih odnosa i ograničeni suverenitet, Ekonomija – teorija i praksa, 12(2): 71-89.
Orlović S. (2019). Poliitčka sociologija, Univerzitet u Beogradu; Fakultet poliitčkih nauka, Beograd.
Stefanović Z. (2011). Međunarodno privredno pravo, Univerzitet Union; Pravni fakultet, Beograd.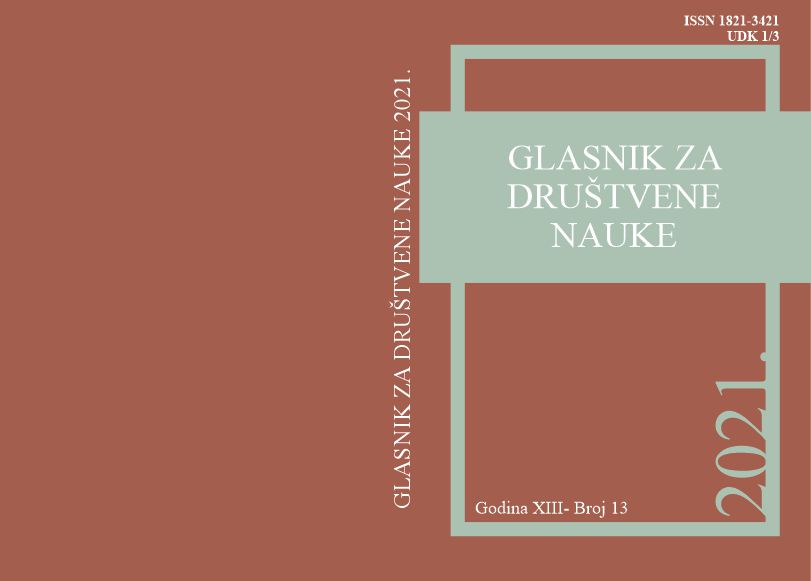 Downloads
License
This work is licensed under a Creative Commons Attribution-NonCommercial-NoDerivatives 4.0 International License.